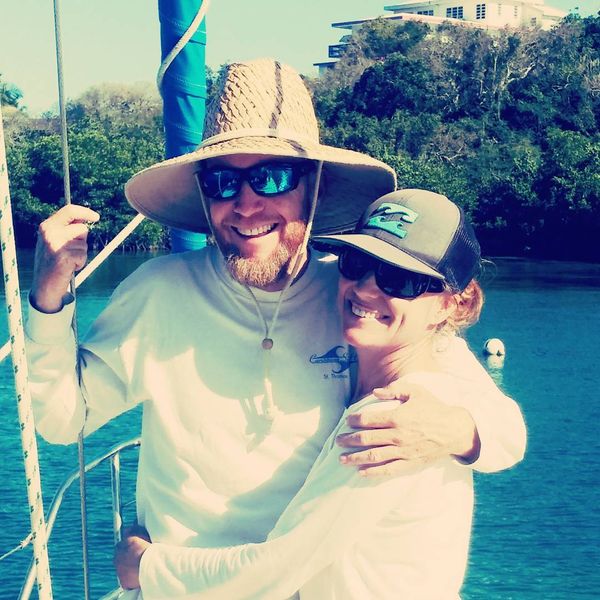 Our Story
Captain Ryan and his wife and First Mate, Mumfy, have sailed all over the eastern seaboard and Caribbean. They have also lived aboard Justice and their other sailboat, Liberty, for the better part of the last 20 years. They have been raising their two children have a love and respect for the ocean and sailing.
Born in the Naval Academy Hospital in Annapolis, MD, Captain Ryan grew up sailing on the Chesapeake Bay. With the Virgin Islands as his home since 2006, he enjoys the consistent trade winds, incredible nearby destinations, and favorable year-round sailing that the Virgin Islands provide. Before sailing for a living, Ryan worked as a professional drummer and has toured Europe and parts of Asia with jazz, funk, and rock bands. Ask him where he's playing in St. Thomas or St. John during your visit!
Mumfy has homeschooled the kids as well as taught in high schools and is happy to share snorkeling tips and local St. Thomas history. Be sure to inquire about Mumfy's Famous "Pum Runch!"
Your captain and crew know the islands and marine life intimately from their combined years of local exploration. They delight in describing the natural surroundings and sharing tales behind local points of interest on the water. Caribbean sailing is a passion that is a true joy to share with their guests!